I guess it was inevitable that I will encounter some sort of ailment at some stage. Now that day has arrived ... this morning I saw this fish that did not look too happy.
I phoned a friend ... ChrisVis on the LinkAfrica Koipond forum and explained to him what I was seeing ...
1. Popped out eyes.
2. Raised scales.
3. Surface hemorrhages on the belly visible between scales.
4. Fish is very lethargic.
His immediate response was ...
Dropsy
... to me an unknown thing till this morning and after some discussion with him the following was highlighted and I extract that for the purpose of helping other members that is unfamiliar with this disease.
a.
Dropsy
is not uncommon in new ponds.
b. It is possible to treat the fish but it is complex and expensive with a low chance of success.
c. It is contagious but if densities are low then it does not spread easily.
d. There is a bacteria that can trigger this. This bacteria is present in most water but if the fish are healthy and on a good diet it is not a "demon" disease.
e. Some fish is just more prone to getting it.
My fish is on Aquanutro Maintenance pellets exclusively for the past 5 weeks.
Here are two shots of the affected fish ...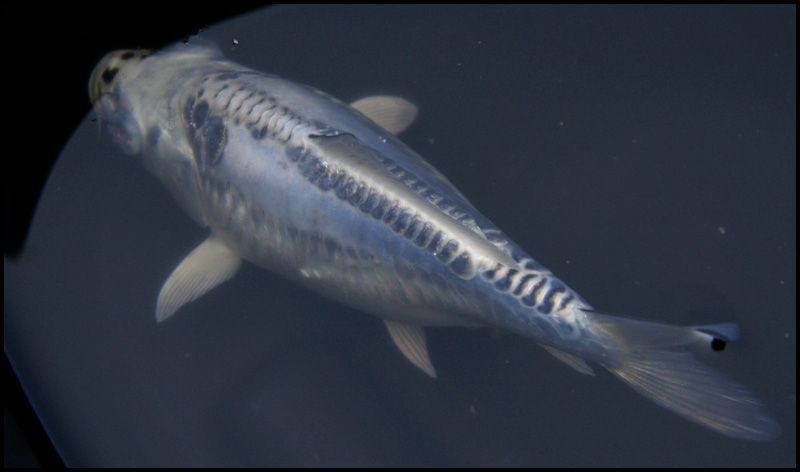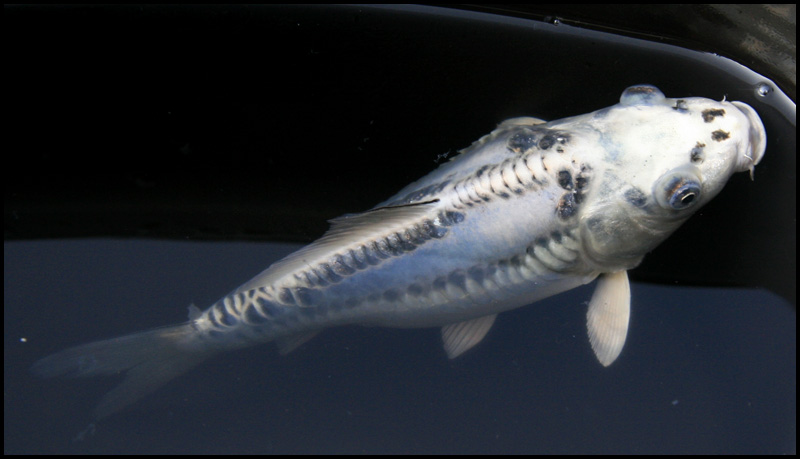 In the shots the popped eyes and raised scales are clearly visible. I am quite upset that this specific fish got it

... but then again, isn't it always the favourite ones that pick up a disease.

Comments are more than welcome.