Hi,

On Sunday I finally got round to dragging the mud pond and seeing how the Koi were doing. I was pleasantly surprised, to see that over the last three months they had grown and the females were starting to get heavy in eggs.
I was glad to get assistance from Matthew and Talya better known on the forum as Mat Snow we had a great day, thank you.
First out of the net was a Sakuma Gin Shiro this fish just gets better never been shown but if not sold, she will be next year and used as a breeder. Her skin, sumi and lustre are exceptional.
Sakai Hiroshima Gin Showa just gets bigger but doesn't seem to want to develop sumi? But her babies look great. Hopefully the new males to be used this year will produce something exceptional.
A superb Isa Showa this male has exceptional body, pattern and skin quality, also Shiro form Takahashi (This Shiro bloodline was lost in the previous earthquake and no longer bred by Takahashi, I have two males only)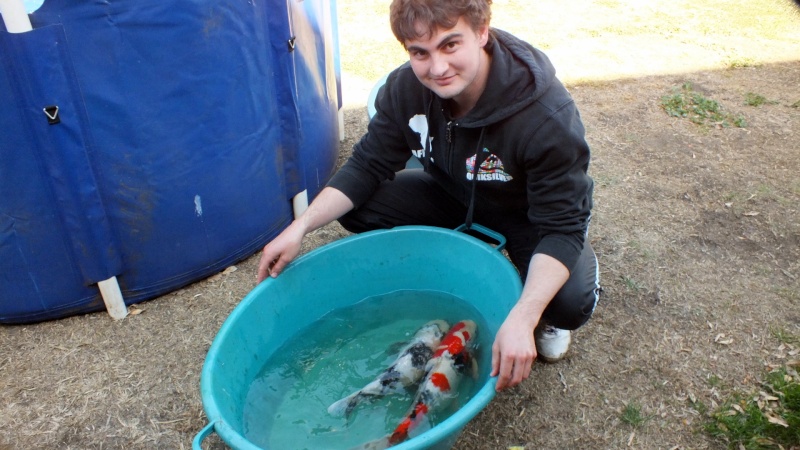 Matthew checking the quality of a Showa and Shiro male.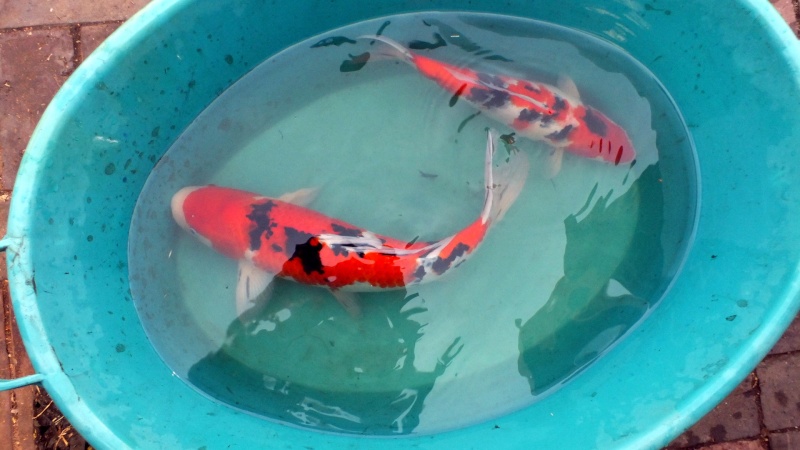 Two female Sanke, the big one is Sakai Matsunosuke the other is a two year old superb overall quality and a big future.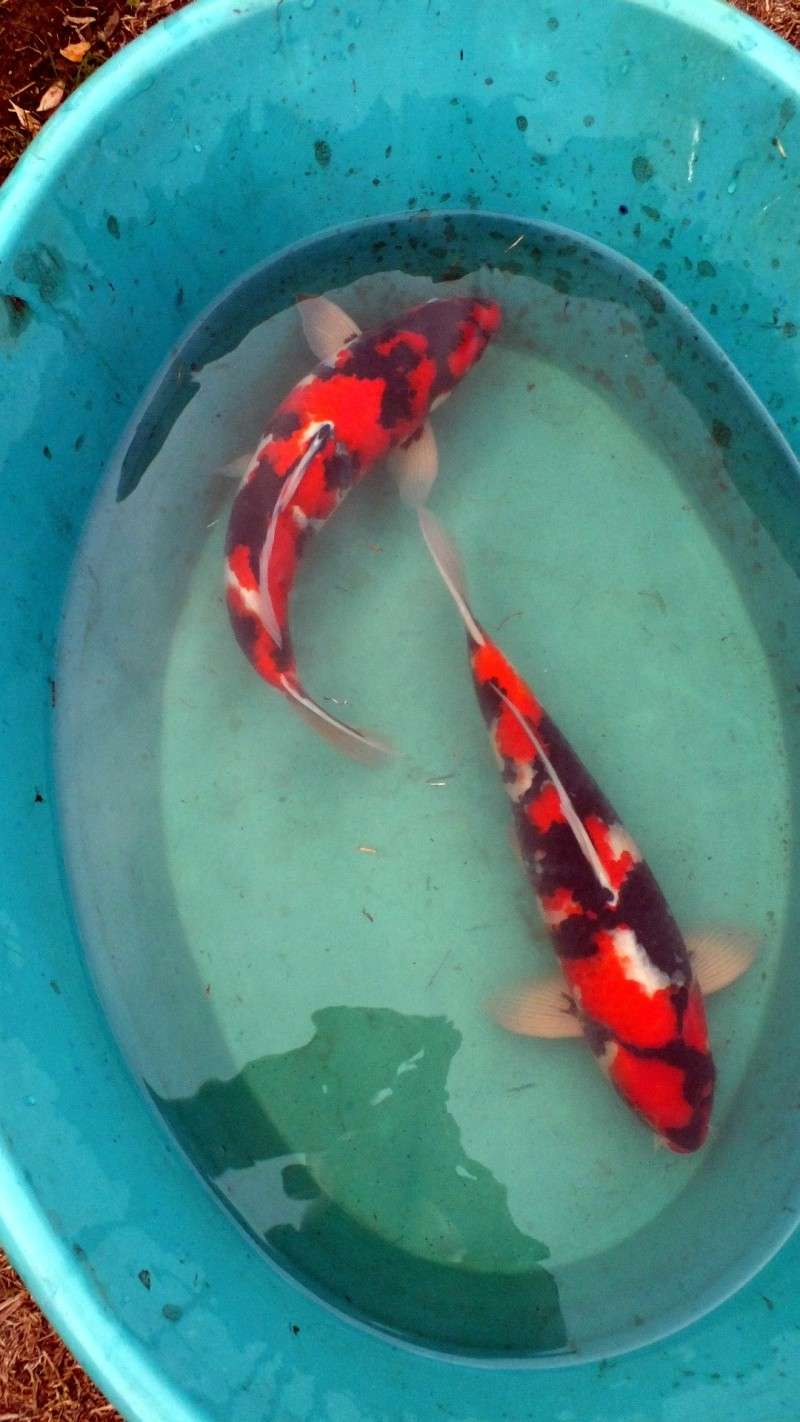 Two photos of Showa, both will be contenders on next month's Baby Koi Show.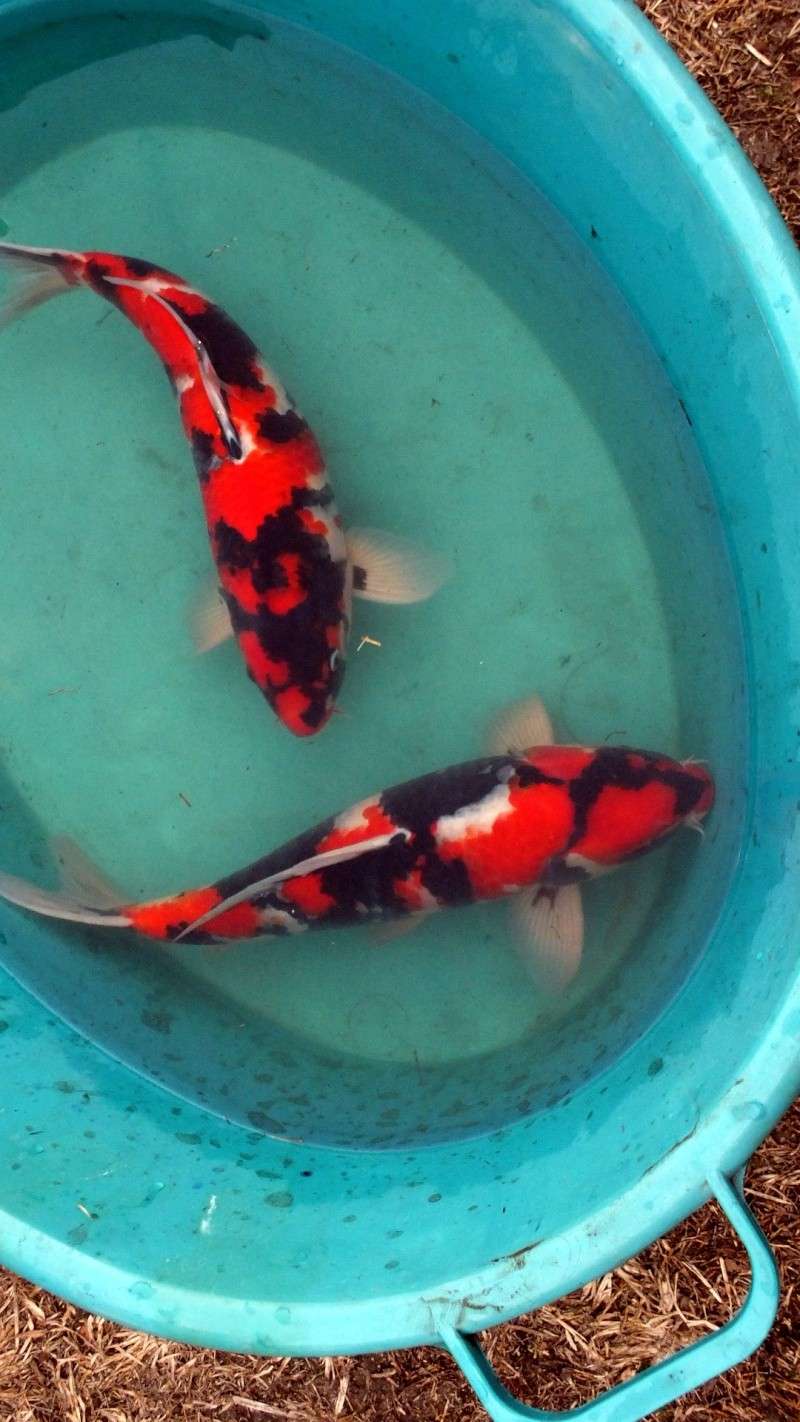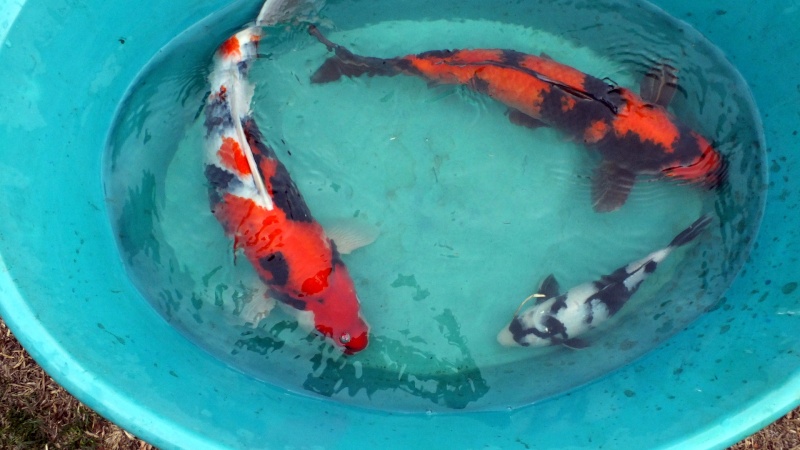 Isa Showa female and Shinoda Hi Utsuri male and a Pongoi Shiro Tosai this fish show's a lot of promise.
The young showa in the middle its sumi just gets better, wish it would grow? It's from Murayama. The other two are Isa Showa.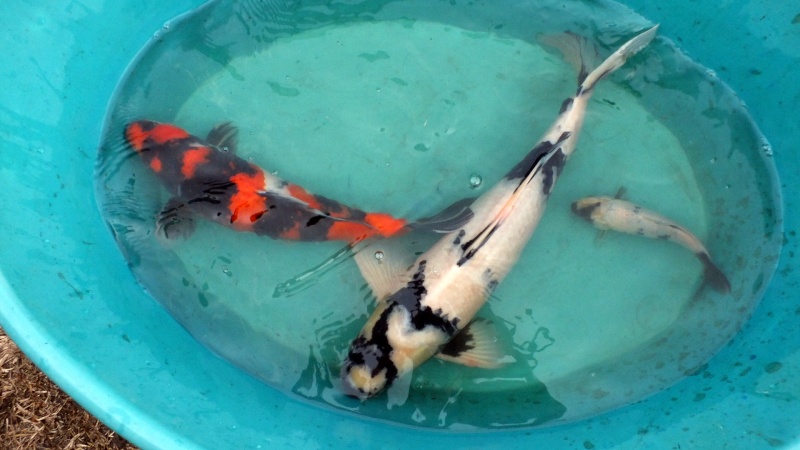 My number one Takahashi Shiro this fish has won on every show it has been entered in and just gets better (With the bloodline lost, this fish is worth its weight in gold to me) also his daughter in the bowl, hopefully taking its father qualities. The Showa is from Isa Niigata.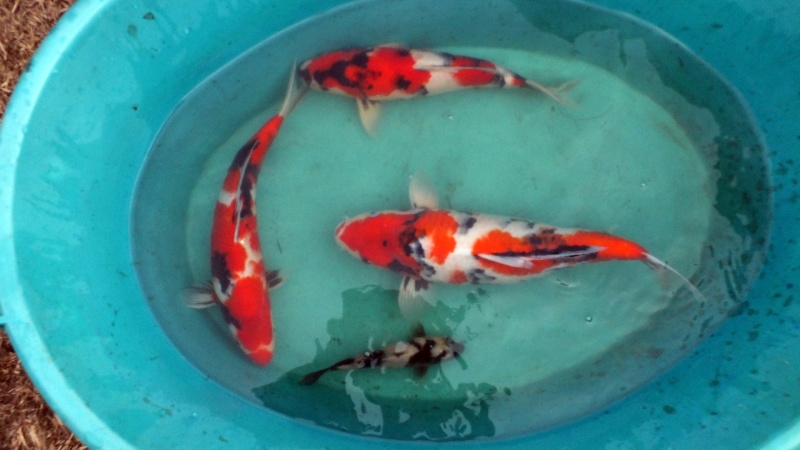 A group of Isa showa and a Pongoi Shiro Utsuri its sumi and pattern shows a lot of promise.
Yohei Hybrid "Babe," she just gets bigger its skin quality and sumi development just gets better. I haven't measured her but the bowl is 75cm,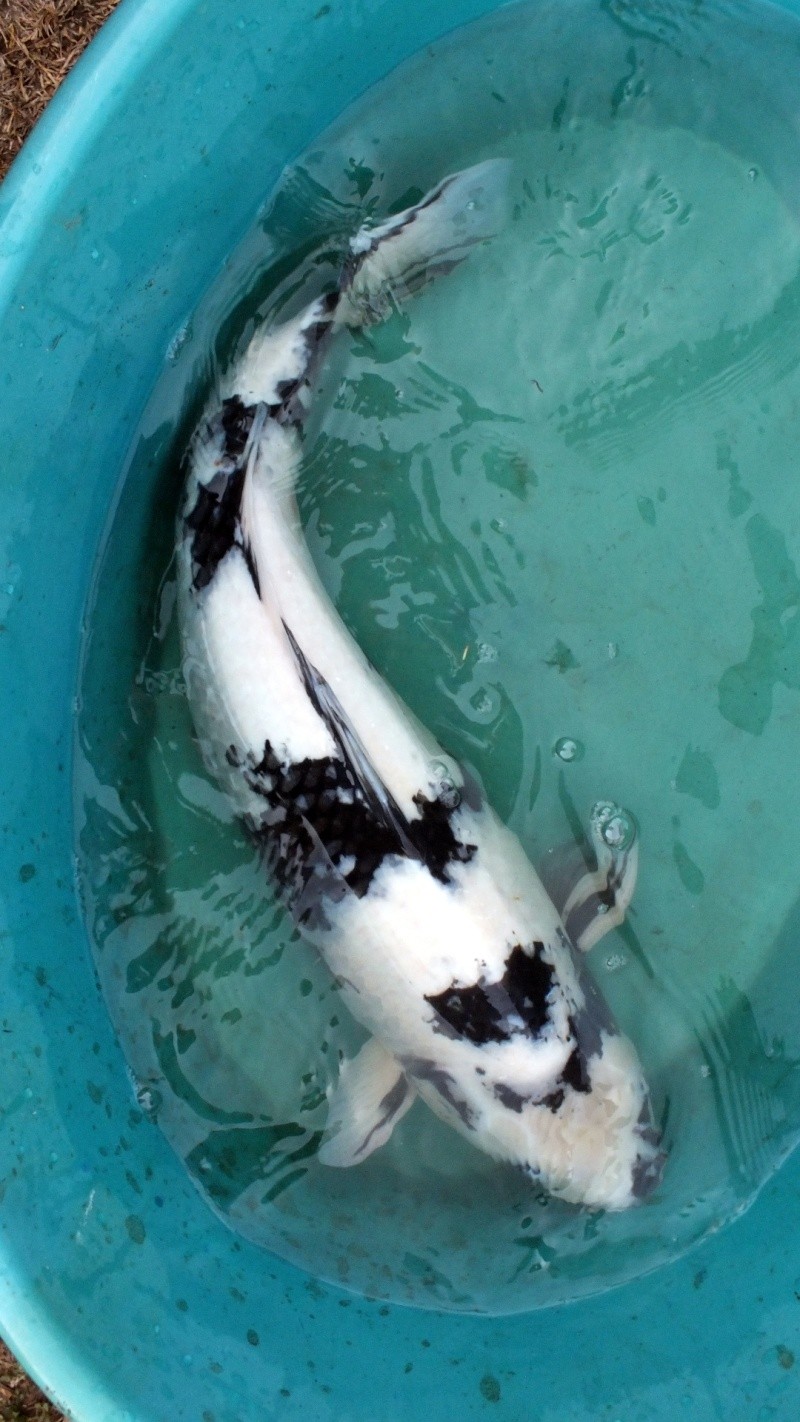 Isa showa and one old pale looking male Ochiba that still produces beautiful babies. To take the pressure of him I have purchased new males from two established bloodlines hope they meet his standard.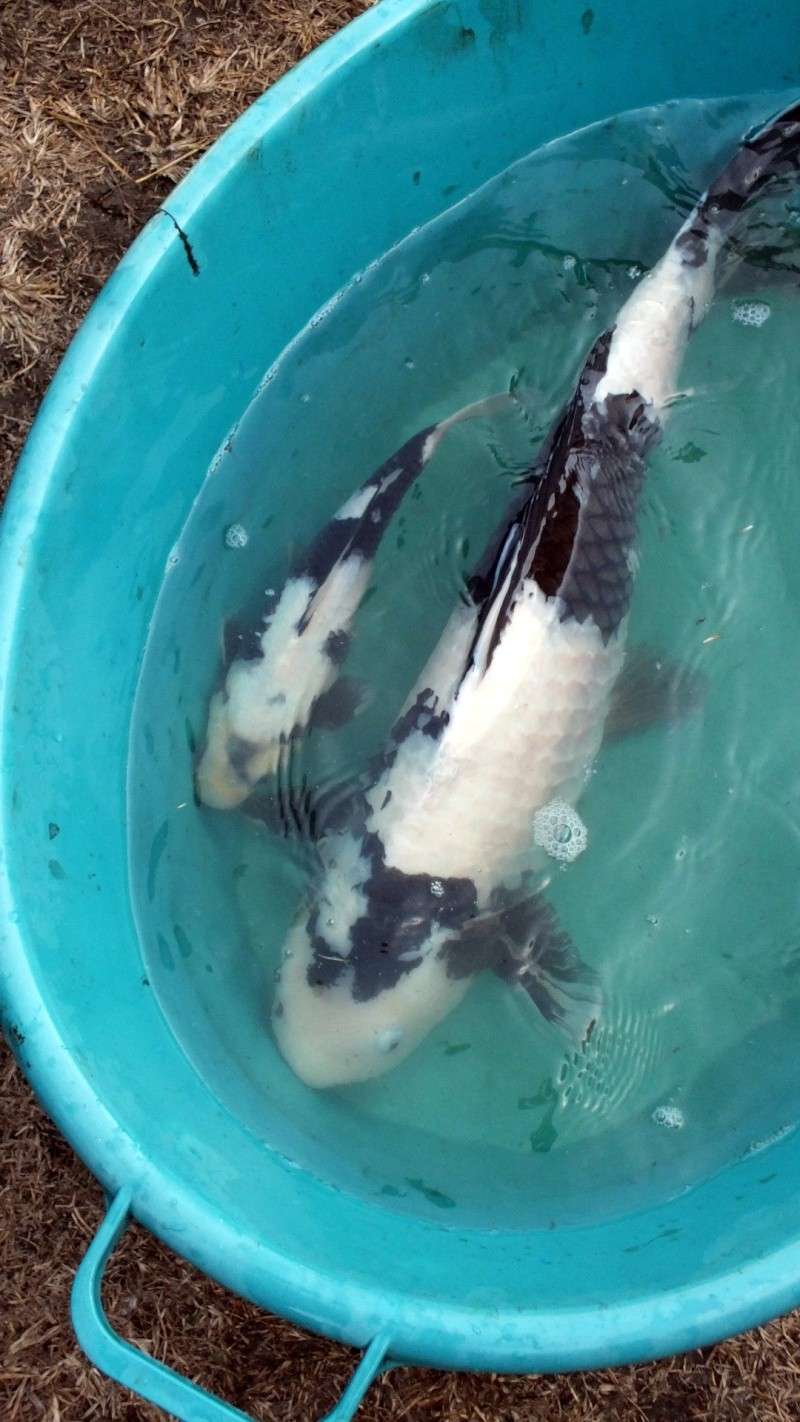 Mother and daughter, This Shiro is from Saki Hiroshima the fathers are Takahashi my number one pairing, their daughter is very good hopfully she will continue to develop the qualities of her parents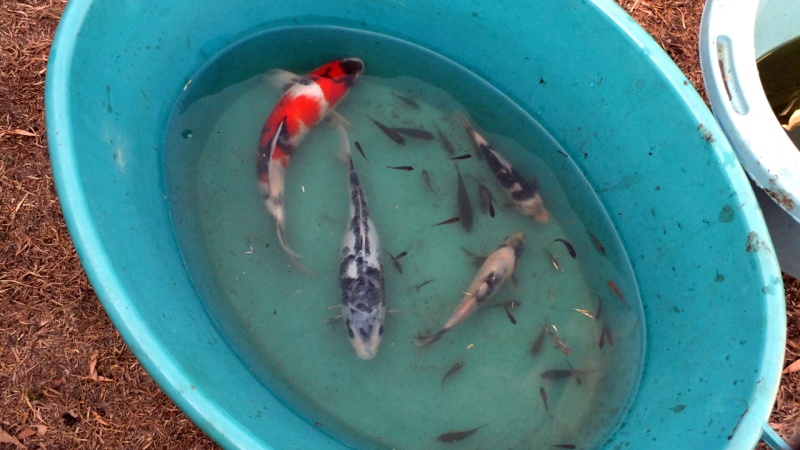 Kindi Showa and Pongoi bred Matsubabaki and Shiro, all showing good promise for the future.
Zoro, a Sakuma female Showa her quality is improving hope to breed her with new Matsunosuke males this year.
My number one Takahashi male, (This Koi took reserve grand champion in 2009 Baby Koi Show) he just gets better.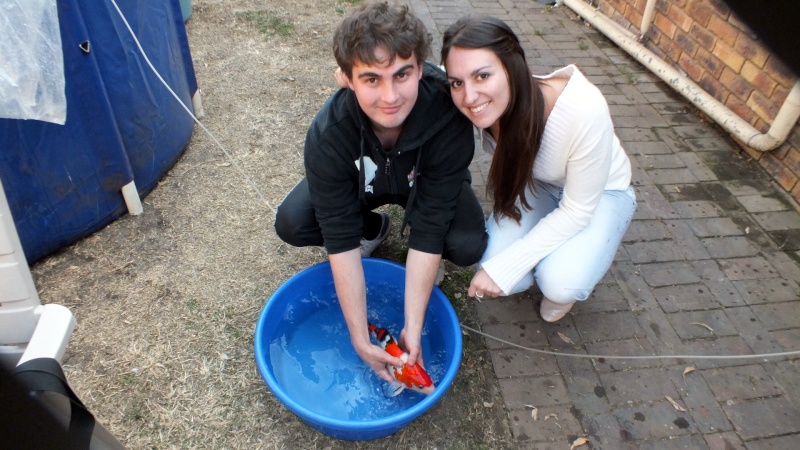 Matthew selected and purchased this beautiful Saki Matsunosuke Sanke, (or was it Talya)
It was a great day hope you have enjoyed the pictures, if any of the Koi are of interest to you, please drop me an e-male.
Regards
James